Story of the Film (Screenplay and Storyboard)
In the international community of this area – the biggest story of the last few years is the fire in Javea. I want to talk about the story of the fire, how it brought the community together –  the corona crisis and about Miguel, who makes beautiful sculptures out of burned trees. Like the phoenix from the Greek mythology – something good can arise out of catastrophes…
In my film I talk about the speed of the fire and the virus (how fast it all happened), the fear, the disbelief.
The danger….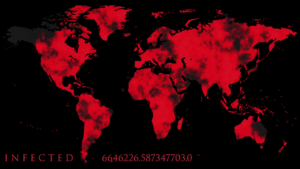 With 22 helicopters and airplanes and 63 vehicles, 300+ firemen the fire continued to grow and was totally out of control even two days later.
I want to tell the story of the bravery of the firefighters – most of them volunteers – and despite the furiousity of the fire nearly no houses were damaged. So much property was saved.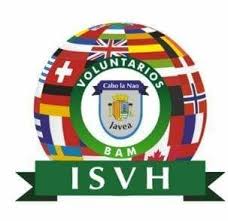 [This project is supported by the voluntary firefighters of Javea.]
The community came together. No matter of what nationality, what color, what language. Facebook and the other social media were alive with offers of accommodation for those evacuated and offers of support and help.
After the fire there was the devastation and the destruction.
And the sadness to see wonderful trees and forests and wooden areas, that took hundreds of years to grow. Smoldering into black, dark destruction.
The animals of these forests lost their home. A lot of them died in the fire – in panic and in pain.
The town hall and the government then begin cutting down thousands of trees – not hundreds – but thousands. They were unsafe – so they had to do it.
But there was more disaster and more sadness.
And then there was a new story: something that makes people smile and some people even cry. One man (Miguel García) for no financial gain creates something from nothing – out of the ashes carving beautiful wooden sculptures out of the burnt smoldering tree stumps. New creations day after day.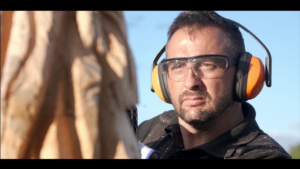 The fire – the great fire – showing we all work together we all come together – we are a community, still very human and some people make beauty from nothing. It is touching, because we know deep inside, that every down has an up – out of a huge catastrophe something can grow that makes us stronger and better. Out of the ashes comes the Phoenix. Miguel wants to create a Phoenix Sculpture just for the film.
I named my film project after the Greek mythology of the phoenix-bird that rises out of the ashes. This story is intended to give fearlessness, courage and confidence to the people, who need it now in the corona crises – and to remember how strong we are together.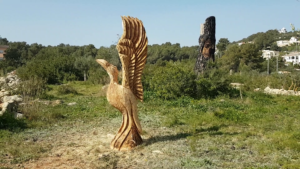 The film will be released in social media and have thousands or maybe tens of thousands of views. It is also a chance for a business to sponsor this video and benefit from a unique and effective advertising opportunity.
If you or somebody you know is interested: just call / WhatsApp or email me: Diane: +4915227682210 / dg@1minute-pr.de.